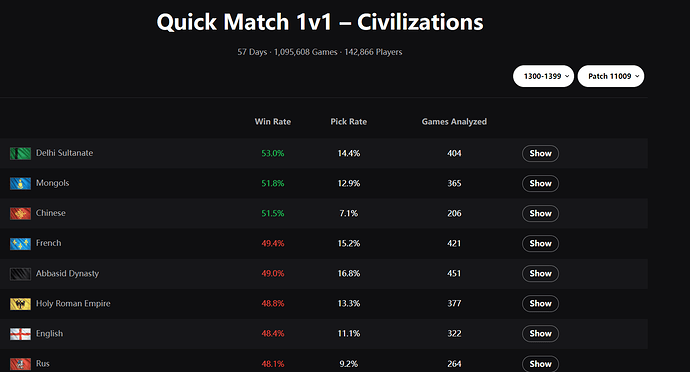 Stop spamming in this forum saying like Chinese need Buff blabla…
Most ave ppl in 1300-1399 could get 51% wr
Just go learn how to play games without toxic units like FL and Bombards.
Without those sickness units Chinese still OP, and I think Chinese still needs major nerf cuz busted grenadiers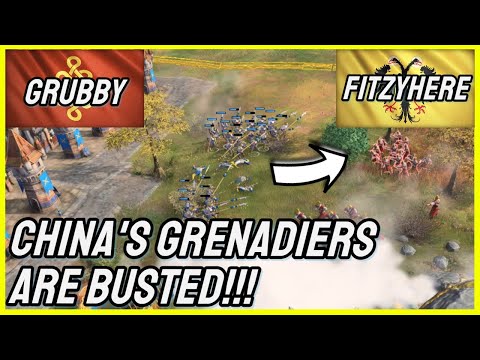 With 100% building speed Chinese could able to do TR fast than any other Civs, and this also needs to be nerf.
I know most Chinese civ players are Chinese, like 60%percent or even 70%. China maybe superpower in reality world but not mean that Chinese civs in this game must be superpower to bully all other civs.
Plz, stop spamming, be sensible and stop spamming in the forum. We could discuss more important things than this one.