Greetings, been a while since I made a post, but latest announcement of the upcoming DLC has reignited the my passion for AOE4 again. Well, When it comes out.
Right know I'm pretty invested into everybody's mainstream CRPG game.
But I Digress.
I've seen a lot of discussion about what the new civs could possible be that has been shown.
So far, what has been shown in game is at least 2 new Civs in my eyes.
The Japanese.
The Crusader States
And as a small warm-up digging into history archives and research, because I do want to cook up some new civ concepts if I can just find some time. (Work, Family, and well a certain other Games that is squishing whatever left of time I have).
But let me explain why I am pretty convinced why this is so.
Let's start with the one most obvious.
The Japanese.
I see a lot of vtubers, i mean Youtubers talk a lot of about the new Granary that has been shown.
Here are some IRL samples of historical japanese Granaries:
Elevated Granary: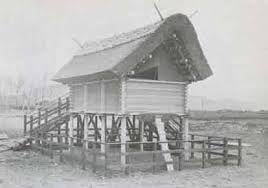 Closer look to traditional japanese tatch-roof: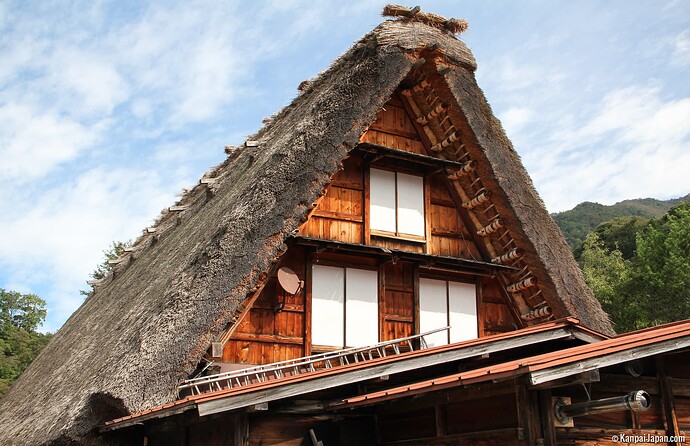 And here is a shinto shrine of similar architecture: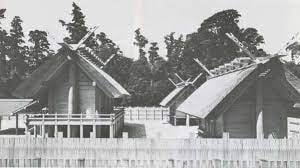 Why are the Granaries elevated? Well this was a rather common practice, not just in japan, but all over the world.
But you would see this most often in the East Asian buildings, especially with the extra height. While European Elevated granaries tended just be a few cm above the ground.
Why the elevation? Quite simple, keeping critters and insect away that might find their way into the grain storage and spoil it.
But also to help preserve the stored foodstuff.
The elevation would allow better ventilation and thus less humidity inside, causing a more dry and cool environment for the foodstuff stored ###### ############## You see this especially in South east asian rice-granaries, that tend to be more in sub-tropical areas where moisture and hot humidity is an issue.
Why do I not think this might be koreans? Well quite many factors.
1 is the architecture in general. Overall many of the buildings seems very early era Japanese style, with their unique tatched roofing that tended to be build similarly to the Gassho-zukuri style, which is rather distinct to the japanese, a denser more solid tatched roof able to hold off heavy snowfalls.
2 is the fact a lot of koreans buildt their granaries underground as they perfected the technology of Ice-houses called Ondol, which pretty much functioned as a fridge, which kept things cool and had far greater preservation abilities.
3 koreans were masters of stone architecture, so they would emphasize more on stone-buildings rather than wooden and tatch ones. (not saying they didn't have these, but korean stone architecture would make them quite unique among east asian civs).
The Crusader States
The Crusader states are intersting, and would perhaps be represented by the Kingdom of Jerusalem. or as its entire entity aswell.
These consister of various states along the levant vying for controll of the holy city, Jerusalem.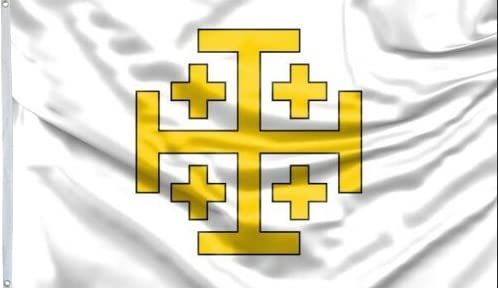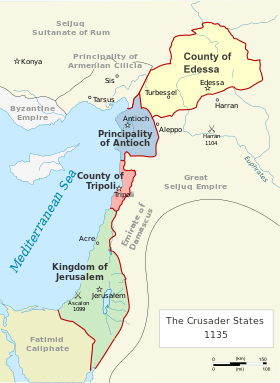 Another intersting thing is when taking a look at the screenshot is the notable architecture of the walls.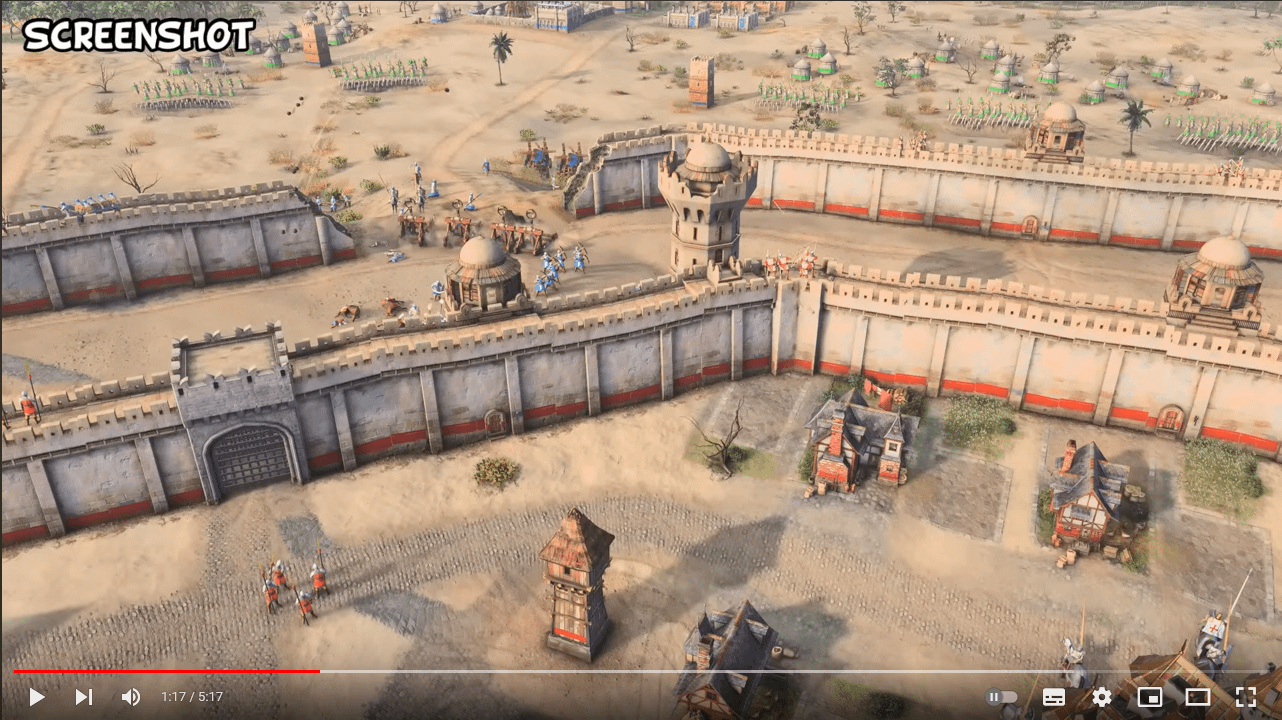 Those towers and walls are very remniscent of the architecture style of the fortress of Acre.
From some artwork illustrating the castlewalls of acre: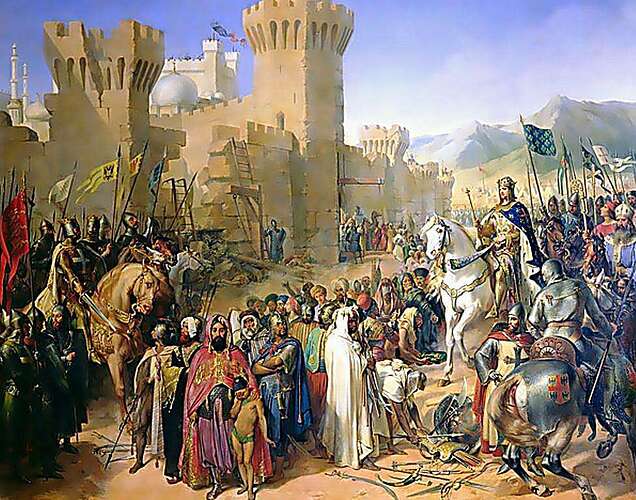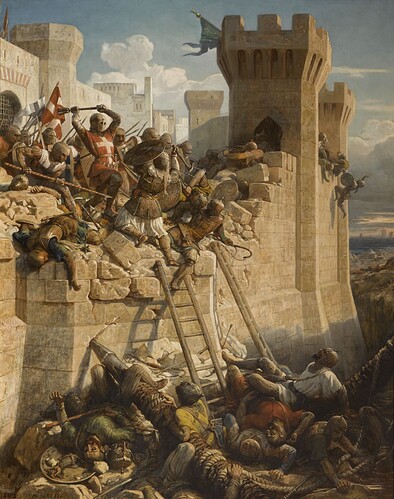 Also the fact we are seeing actual crusaders, makes it very unlikely that we are seeing the byzantines.
Crusaders and Byzantines didn't really mix well, Not only because Byzantine is orthodox christians and Crusaders were mainly catholic holding fielty towards the holy see.
These 2 didn't go along well, and had a few fights and sacking between them.
So yeah, sry byzantine fans. the weebs takes priority. But next expansion hopefully.
But who knows, we only see and can confirm 2 civs or at least unique units and architecture.
But if there is more than 2 civs for this DLC then hopes for Byzantine is still big.
For the arabs? Tbh, they are just abbasids. I don't see any new unique unit other than the sultan "hero" unit.
This does beg me the question, are we going to see more "hero" units in the form of the Khan and english King.
As we see with the french one, we do see what looks to be a female knight. But that might just be a campaign thing.
But we'll see.
BUt at least from my knowledge, the 2 Civs that I can at least confirm quite confidently, is the Japanese and Crusader States (Kingdom of Jerusalem)