I am creating this post because I want to remind the devs that the visuals of AoE 4 are extremely important when it comes to attracting and keeping players. If you have followed the game since the first trailer that showed the game itself, you will remember that one of the most discussed points was the visuals of the game. This, of course, also had something to do with the limited amount of information we had at that point. Not knowing the exact game mechanics, for example, but having seen the visuals of the game obviously meant that people were going to comment on what they had information on: the visuals. However, even after the release of the game, many players have brought up different aspects of the visuals, such as:
The devs need to consider that the first thing every potential player will encounter are the visuals, and there is no way around that. Therefore, it's important for the growth of the game that the visuals leave a great first impression on these players.
I want to share some of my problems with AoE 4's visuals. I grouped these into two categories: "visual confusion" and "visual immersion".
Visual confusion
Enemy buildings and units don't light up when attacking you. This means for me that, often times, especially in the later stages of the game, when I'm being attacked by a building or unit, I don't know from where.

Visual immersion
Confetti siege death animations. Do I need to say more?
There seems to be no melee animation for certain unit interactions, such as a scout attacking a wolf. Furthermore, as you can see, shooting the wolf will result in it bleeding wood, and smoke will appear. This effect is, for some reason, used for every projectile ↔ target interaction.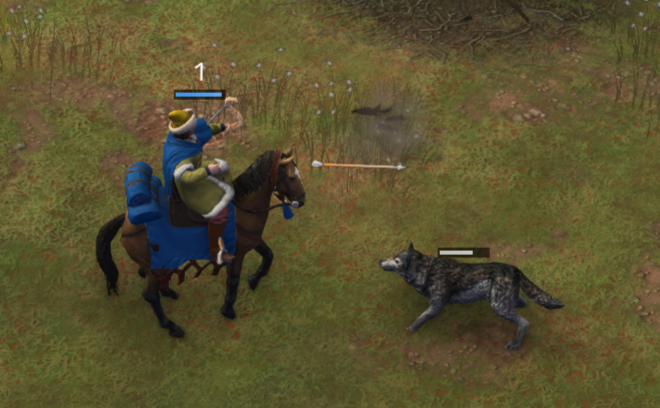 Rough animation transitions
This happens with multiple unit interactions. To stay with the scout ↔ wolf example, what I mean by that is that when a wolf attacks a scout, the wolf attack animation will be played, followed by the wolf standing still for one second, followed by the wolf attack animation being played again. This looks quite weird, and it's something that I believe players need to see to realize its weirdness, but I can't manage to upload a video.