GAME INFORMATION
**GAME BUILD

#:

101.101.59165.0 8211018
GAME PLATFORM: Steam / Microsoft Store
OPERATING SYSTEM: Windows 10
ISSUE EXPERIENCED
Banned and prefered maps do not appear when somebody else is the party leader in a TG game. Instead I can only see maps that were This is really annoying and has been around for a few months now.
I have uploaded a picture where we are 4 people and we have banned 4 maps. Instead of that, I can see some random maps that we have not banned
FREQUENCY OF ISSUE
100% of the time / matches I play (ALWAYS)
REPRODUCTION STEPS
Here's the steps to reproduce the issue:
Join in a ranked lobby when somebody else is the party leader.
They launch queue with the banned maps.
Banned maps do not appear.
EXPECTED RESULT
We should be able to see the banned maps instead of nothing.
IMAGE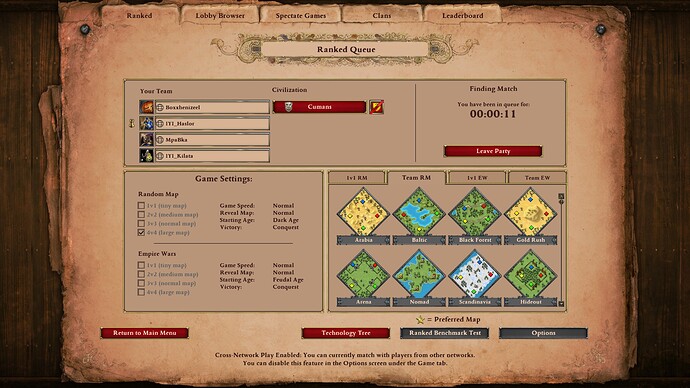 GAME FILES (SAVE / RECORDING)