Although it is not a native of the ancients in the game, it is a native that is in locations and maps already present in the game, so I would say that it is a mini-expansion of an expansion. Next I will propose a rework to the tengri because I consider that they are not very attractive to use.
---
Tengri Shrine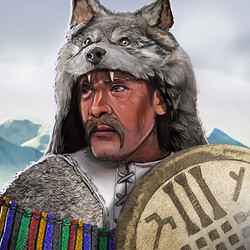 Tengri Shrine | Age of Empires Series Wiki | Fandom
Reworked current technologies:


Kumis
In addition to the current benefits, it gives you # ### for each shipment from the metropolis (up to 10 stackable).
This buff could also make yaks generate a food drip as they get fat to make yaks more attractive to use.
Because? Matches rarely last that long, and if they do you still wait for them to get fatter to be worth it, so it's better to put them to more immediate use.
He considered that the other technologies are fine.
---
New improvements:
Because I still think that 5 techs/upgrades should be the new standard for minor factions.
Scouting Falcons

Enables your explorer to use the
Scouting Falcon
ability which deploys a falcon that provides LOS over an area (basically a stationary version of the Balloon ability).
The Mongol Scout unit could also have the ability by default to make it a bit more unique.
(Idea of ​​ @M00Z1LLA)
They can also hunt animal treasure keepers, and will give you double experience for it.
Yam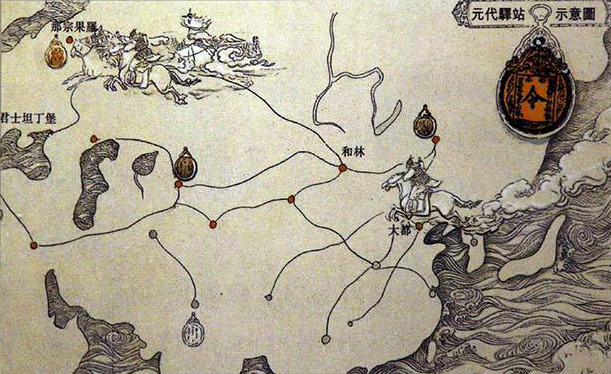 Trade routes and native settlements generate 50% more experience. Scout-type units gain experience while moving, have 50% more vision, and move 20% faster.
Note: I don't know if it was used in the AOE-3 periods, or if it can be used with this minor faction, but I'll leave it here anyway.
Mongol Scout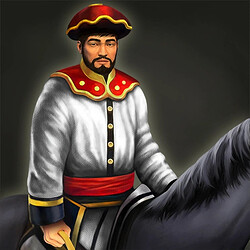 Mongol Scout | Age of Empires Series Wiki | Fandom
It could be a trainable unit in this native position by default (limit 5).