Prologue:
Many have already seen the work that has been done to come up with a proposal to help developers update minor civilizations, natives, religious cults, ethnicities, local populations, or whatever you want to call them. The work consists of carrying out a review with the purpose of making the alliances more useful, either by redesigning what exists and/or implementing new features.
The intention of this forum is to show the result of how they could look like in the future and because the forum in which we proposed our ideas is full of discussions, I have decided to create this forum to give a better presentation free of discussions and everything can be see more clearly because along the way some things were discarded and new ideas emerged.
Also for those who only read the covers and not the entire forum, they will be able to have a better appreciation now.
First of all thank to @SimilarOwl0320 for starting this very constructive initiative. It was a good idea that apart from demanding "improve ancient natives", the community could propose how each minor faction could be improved separately. Making this new forum was my idea, but it was with the help of SimilarOwl0320, who reviewed each of the proposals and organized them in an orderly and easy to assimilate format.
NOTE: The presentations are arranged in alphabetical order as they appear on steam (Steam Community :: Guide :: All native alliances), and each presentations is credited to whoever made the submission. If something is discarded or something is not included, it does not mean that we do not like it or we discard it, it is just a way of transmitting the general intention of the original forum.
I hope you like it. Thank you all.
This is the original forum:
---
---
---
APACHE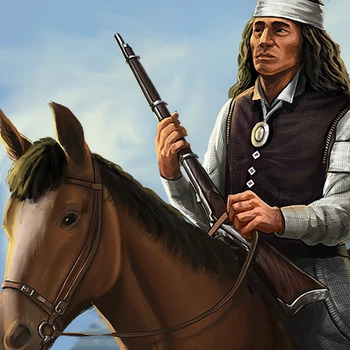 Apache- WIKIA
Summary

NEW TECHS

Apacheria (175w, 150c)​: Know that this region is controlled by the Apaches as they go out for food.
New Effect: Improves hunting gather rate by 10% and delivers up to three random livestock animals whose total food is equal to 300f (e.g: 1 cow with 300f, three sheeps with 100f each…). Economic techs at a economic building (e.g: market, livestock pen, estate, rice paddy, granary…) research 33% faster.
Why:​ This one nice because you can combo with Navajo techs. It was supposed to be limited to hunts and livestock but some civilizations have buildings with everything altogether (Mexico), so it wouldn't be fair.
It delivers "X" sheeps and/or cows, HOWEVER the sum of all their stored food is equal to 300 food.


Lore : "Apachería was the term used to designate the region inhabited by the Apache people. They obtained food from four main sources: hunting wild animals, gathering wild plants, growing domesticated plants or trading with or raiding neighboring tribes for livestock and agricultural products"
Apache - wikipedia

Apache Band Raids (225w, 225c)​: The raids are more intense as the Apache collect bounties and values.
New Effect: Everytime you destroy buildings controlled by your enemies, you earn coin equal to half of their wood cost.
Why:​ Just to ackownledge their raiding, however the effect is rather "shy" so it is applied by any of your units and not only Apache Cavalry.


Lore : "Local groups comprised loose confederations called bands. The bands were territorial units, not formal political groups. Historically, the Apache had raided enemy tribes and sometimes each other, for livestock, food or captives. They raided with small parties, for a specific economic purpose ".
Apache Wars - wikipedia

Apache Sentinels (300f, 300c)​: Apache sentinels inform you they are aware of enemies and ready to surprise them.
New Effect: Increases the line of sight (LOS) of all Apache Riders by +2 and delivers two of them to your military shipment point.
For 30s:
-Improves the training time of Apache Riders by 50% and you can train them from your defensive buildings.
-Increases the LOS of all your Town Centers and defensive buildings (Outposts, Forts, War Huts…) by +6 LOS.
-You receive 25% less XP from any units you kill and any buildings you destroy.
Why:​ This idea is inspired by the Dionysius's Bronze god power of AOM: it is meant to be a defensive technology but it might be used offensively too. The concept is having Sentinels that will inform you of enemies and help you to fight. Think of it like a "Minutemen".


Lore : " In 19th-century confrontations during the American-Indian wars, the U.S. Army found the Apache to be fierce warriors and skillful strategists."
Apache Wars- wikipedia

REWORKED TECHS

Apache Raiders (Apache Cavalry multiplier vs. villager +1.0x):
Rework: Multiplier goes to 1.5x or vanilla's x2. OR the bonus is 1.5x bonus on Commerce Age and becomes 2x on Fortress Age and beyond.
Why: It could've been a good balance in Vanilla but D.E. has so many things way over the top that it became obsolete:
Raiding with Apache Raiders' 33 bonus dmg with the sole porpose of killing villagers nowadays with so many skirmishes, Musks, Forts, buildings with garrison and Towers is just a dream. When you reach Fortress Age this tech DRASTICALLY loses its value.
Summary

NEW TECHS

Lore: Apache utilized guerrilla tactics in the face of United States and Mexican expansionist policies during the 1800s. Guerrilla – a Spanish term meaning "little war"-- typically refers to smaller, less organized forces to harry enemies with greater numbers. Tactics include hit-and-run raiding, ambushes and avoiding major confrontations. Apache warriors fought to sustain minimum losses while inflicting maximum damage to their enemies. Their forces generally did not exceed 3,000 men in any given conflict, and the last Apache resistance led by Geronimo before his surrender in 1886 involved fewer than 50 warriors.
Geronimo: Ruthless Apache Chief - Warfare History Network
Apache Fighting Techniques | Synonym

Apacheria: The Apaches use their territory as a weapon. Allows ground units to perform better on the ground. Easily escaping if necessary.
New Effect: The Apache Cavalry is no longer slowed when attacked by melee, and all other ground units are slowed by 50% less. AoE damage from melee attacks is 10% less effective. Units and buildings with +1 line of sight.
Why: My original proposals regarding this improvement were not very significant, and I believe that this new suggestion pays more honor to the tactics that the Apaches used as hosts of their land.


Lore: Apache warriors were known for using the landscape to their advantage, regularly using mountain ranges for long-distance lookouts, as well as setting easily defensible camps on high ground with good vantage points and lines of escape. Apache Fighting Techniques | Synonym

Note: Raise the limit of apacehe riders to 10 or 12. I don't think it breaks the balance.
---
---
BHAKTI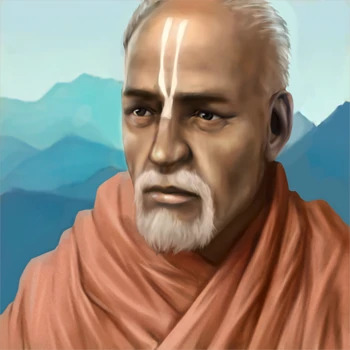 Bhakti Temple | Age of Empires Series Wiki | Fandom
Summary

NEW TECHS

Charity (200f, 200w, 200c)​: As you practice Daana, your civilization as a whole is rewarded.
New Effects:

Resource Trickles from Home City cards and Minor tribes' techs are buffed by 33% as long as you keep this alliance.
You receive a small special trickle based on the main civ you are playing:*
3.- African: 1.2 influence/s*
4.-Asians: 0.24 Export/s*
5.-Euros & Major Natives: 0.75 xp/s*
6.- American Republics: 1.2 coin/s*
7.Why:​* A general tech that can benefit any civilization with reasonable values of trickles.
Lore-wise: since Bhakti comes from India, it gives more reason for Indian players to ally with Bhakti because they always have wood trickle cards. I had even made a food trickle tech for Udasi who are with Bhakti on several maps.


Lore: In Hinduism, Buddhism, Jainism and Sikhism, dāna is the practice of cultivating generosity. It can take the form of giving to an individual in distress or need. It can also take the form of philanthropic public projects that empower and help many. Dana

Strikes of the Forgotten Ones (200w, 200c)​:
New Effect: Outlaws are trained much faster (-33% train time). Outlaws, Tiger Claw and Settlers do +33% hand damage
Why: Considering Bhakti was a cultural movement that embraced peasants, marginalized citizens and people regardless of castes or income and "Tiger Claw" was a weapon used in streets, I thought of buffing the "forgotten" ones: villagers and outlaws.


Lore: Poisoned bagh nakh had been used by the Rajput clans for assassinations. The weapon is often associated with thieves and assassins. Bagh nakh

Dedication (200c & 50xp every 3 min of the game, up to 30 min) E.g: Max cost: 2000c &500xp: Letting go of earthly tether to receive non frivolous value to your citizens.
New Effect: Delivers 100f and 100w for every 3 min that has passed, up to 30 min.
Why: Filler tech. It might look ok but do remind that Asians have a card that cuts the cost of native techs by half and Europeans have one that makes the coin cost zero.


Lore: "The movement has traditionally been considered an influential social reformation in Hinduism in that it provided an individual-focused alternative path to spirituality regardless of one's birth or gender. The Bhakti movement began with the aim of reforming traditional Hinduism with its strict caste system partly due to the rise and influence of ideas from Islam." Bhakti Movement

REWORKED TECHS

Vegetarianism (100w,100c) (Villagers gather from Berry Bushes 40% faster)
Rework: Also: Can be used a second time (300w, 300c) to spawn a berry bush rickshaw with 4 bushes of 500f each.
Why: This technology is kind of situational although Bhakti maps have berry bush. At least with this, you can have more than one berry bush in your Home City.
Reinforced Gauntlets (200f, 200c) (Tiger Claws get +50%hit points)
Rework: Also: Tiger Claw gains +0.5 multiplier vs all infantry.
Why: I've never understood why reinforcing a weapon buffs HP. Tiger Claw sucks: their bonus damage vs Light Infantry is equal to Hussar's base damage vs everyone + he is slower + lower HP + does a meaningless 8 damage vs Heavy infantry.
Yoga (200f, 200c) (Infantry, light infantry and cavalry get +5% attack)
Rework: They get +10% instead. Cost goes up to 275f, 275c
Why: +5% isn't that impactful in Supremacy. Cree's Tanning (100f, 100c) buffs HP by 10%. Also it does NOT benefit Tiger Claw (shock infantry).
Summary

Vegetarianism (100w,100c): Also benefits Cherry Orchards.
Why: Obviously the TAD devs must've considered this when balancing them initially, however with the addition of Akan, whose berry tech does affect Cherry Orchards, it seems fair to buff them to match
Yoga (200f, 200c): Cost should could be reduced to 150f, 150c
Why: 5% attack for 200f 200c feels a pittance, esp compared with the Cree hp tech. In any case, rather than increase the effect, I'd rather reduce the cost to 150f 150c.
---
---
CARIB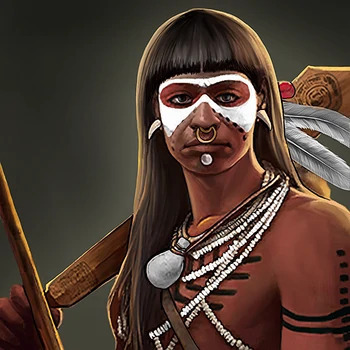 Carib | Age of Empires Series Wiki | Fandom
Summary

NEW TECHS

Caribbean knowledge: Your city of origin can receive and send more safely across the Atlantic thanks to the information provided by the natives. They also provide you with geographic knowledge.
New effect: Shipments cost 15% less experience and arrive 15% faster, plus all mines on the map are revealed.
Why: Being an ally of the Caribs you will have better control and mapping of the islands and the Caribbean Sea, and trips to the continental territory will be easier to carry out. You will be able to trade and transport yourself more easily, and your island settlements will be able to restock supplies much easier.
The Caribs have a great geographical knowledge of the Caribbean region and navigate the ocean without problems. They are also aware of hurricane seasons and will share the knowledge so you know the proper seasons for boating .
As for gameplay, well. The mechanics of the metropolis itself does not usually have many improvements and this seems to me an argument that hits the spot.


Lore: Hurricanes have ravaged the Caribbean for millennia. The cycles of activity have varied, but the massive storms have always presented a threat. Centuries ago, long before the advent of weather forecasting, the storms in and around the Caribbean inflicted so much catastrophic damage that it seems remarkable people remained. But they did, and they rebuilt. Now, as we enter an uncertain era marked by a warming planet, the resilience of these communities will be tested again and again.

For the indigenous Taíno and Carib people who populated the Caribbean islands in the pre-Columbian exchange years, the storms were part of the cycle of their seasons—feared, but expected. The Carib, from the Lesser Antilles, were skilled navigators on the water and scheduled the launch of their raiding party canoes for early winter, past what is recognized today as the June-to-November hurricane season, notes Yale history professor Stuart Schwartz in Sea of Storms, his history of Caribbean hurricanes.

"There's even evidence Europeans relied on Indians to tell them when hurricanes were coming," Schwartz said. The indigenous islanders read signs in the way birds and fish behaved, the color of the sun, and abrupt shifts in the breeze. "The Indians are so skillful that they know two or three or four days beforehand the coming of it," one Englishman wrote in 1638.
The Bahamas and the Caribbean Have Withstood Hurricanes for Centuries | History| Smithsonian Magazine
Una catástrofe de siglos en el Caribe: la historia de los huracanes - 31.08.2020, Sputnik Mundo
Indigenous Caribbean perspectives: archaeologies and legacies of the first colonised region in the New World | Antiquity | Cambridge Core
Indigenous knowledge was key to the European colonisation of the Americas - Leiden University

New unit:

'Dugout canoes': Especially large canoe, more efficient for fishing than other canoes, and also with better attack. Enabled at the dock. (Creation limit of 10)

dugout | boat | Britannica
(If it is historically feasible of course) The canoe suggested here is just to get the idea across.

Notes: I had another proposal focused on improving fishing, but I think it could become a passive bonus where fishing boats are 5% cheaper and fish 5% faster.

Warriors with servatana could gain the ability to deal passive poison damage, much like the 'Jungle Bowmans' of the Incas.
Summary

NEW TECHS

Caribbean Navigators (250w, 250c)​: Carib tribe teachs you the skill of navigating the best routes at tempestuous waters.
New Effect: Warships are 10% faster. Canoes do 15% more damage and delivers 2 of them.
Why:​ For some reason, a tribe that belonged to islands, specialized in boats and were skilled navigators has no bonus related to water. Actually, there is absolutely not a single native technology related to canoes (ships available when you ally to american natives).


Lore: The fact they (caribbean) were able to migrate from the continent to various islands in the Caribbean, as well as conquer already populated islands are testaments both to their skills as navigators and boat. New World Encyclopedia - Carib, Carib Warfare and Slaving - article

Carib Handlines Fishing (200f, 200c)​: The Carib tribe shows the best spots for fishing in the archipelago.
New Effect: Delivers a spot with Mahi-mahi fish rich in food (1500f) to your naval shipment point. You can use this technology one more time by paying 250w, 250c.
Why:​ Same reason as above, but this time it's an economic improvement because Caribbeans only have military ones.


Lore: French observers of the 17th and 18th centuries, including some excellent
anglers, unanimously admired the fishing skills of the Island Caribs. Island Caribs frequently fished with handlines from their dugout canoes and lines were made from either pite or mahot. Caribbean Fishing and Fishermen: A Historical Sketch

Carib Blockade (250w, 250c) Cost increases by 100w, 100c every 10 minutes​. The Carib will block routes to enemy supplies. Available on Commerce Age.
New Effect: When this tech is used it is announcend globally to all players. Removes XP from one random opponent (equal to 20% of max XP for his current shipment). For the next 300s reduce that players' natural passive XP by 20%. Build XP, kill XP, church's XP, Plaza's XP etc…or anything given by cards or techs is not affected.
Why:​ In order to promote the knowledge and routes on the map, not allying with this tribe makes receiving shipments from HC more difficult. The standard natural XP trickle for all civs is 2 XP/s, so it goes down to 1.6xp/s for them during 5 minutes. It's not a big deal since all your kill/ build XP remains the same. Inspired by OperaticShip743's idea of xp trickle for caribbeans. One more non-military tech.


Lore: The First Carib War (1769 – 1773) was a military conflict between the Carib inhabitants of Saint Vincent and British military forces at colonial expansion on the island. British unfamiliarity with the windward lands of the island and effective Carib defence of the island's difficult mountain terrain blunted the British advance. First Carib War - wiki

REWORKED TECHS
All techs are about archers so I'd merge Kasiri Beer and Garifuna Drums and give the later a brand new effect for the sake of diversity.

Carib Kasiri Beer (250f, 250c)​: Melee infantry and archers get +10% attack.
New effect: You can use this technology two times for the following effects:
1: (150f, 150c): Archers get +1.0x multiplier against villagers.
2: (250f, 250c): Melee infantry and archers get +10% attack.
Why: Garifuna Drums has a pretty mediocre effect of "+10% bonus "already covered by Tupi and Seminole (+15% bonus), so adding it to Kasiri beer and increasing the cost felt natural.
Carib Garifuna Drums (150f, 150c): Archers get +1.0x multiplier against villagers
New effect: For 30s:
The training time of land military units and villagers become 50% of their original time. Ignores other training times .
Why: Lore-wise. Drums were used for ceremonies and celebrations, so it targets most units. Also, this opens up a strategy for more than just "archers" since Carib were fierce warriors and this improvement benefits all your military. Buffing training time by 50% purely would be broken with certain cards or Community Plaza, so this one nullifies other training time perks.
Carib Ceremonial Feast (400w, 400c): Carib Blowgunners and Ambushers +50% hit points; requires Champion Carib.
New effect: They also gain a "Feasting heal" ability: When a Carib unit kills an enemy, that single unit is healed by 25 HP.
Why: Carib Blowgunner would have at least 344 HP when you sue this tech. Therefore a 25hp heal per kill to a single unit is actually a very negligible healing (~1/14 of their total HP), specially when you consider a whole army of blowgunners. Now it gives us more reason to waste that many resources on it. If not, at least a reduction to the cost would be welcome.
---
---
CHEROKEE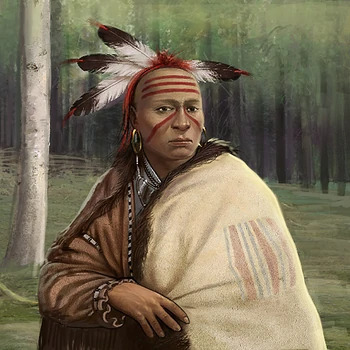 Cherokee| Age of Empires Series Wiki | Fandom
Summary

REWORKED TECHS:

Cherokee War Dance: Reduces native price by 5%, and increases damage output by 10%.
Why: I think it would be more useful if instead of increasing the speed of the natives, it increased their damage capacity and reduced costs. I think that would also make more sense.


Lore:"The War Dance was used not only when men went to war, but also when meeting with other nations for diplomacy and peace, and within the Cherokee nation was also used to raise money for people in need. It conveys the strength of the Cherokee nation." The Warriors of AniKituhwa | The Museum of the Cherokee Indian

Sequoyah's Cherokee Syllabary: Gives you 5 Cherokee villagers (max= 5) allows their training. Increases the population by +5.
Why: I thought it made sense to deliver European-type settlers, but after consulting better I realized that it is better that they have the skin of the Native American style. In fact, the same tradition says it within the game: Cherokee literacy lets Cherokee villagers work closely with you. You get a shipment of four Settlers. But they shouldn't be settlers, they should be Native American villagers. Cherokee syllabary - Wikipedia

Cherokee Basket Weaving: In addition to the current buffs: berry gather rate is increased by 20%, fishing and hunting are increased by 5%.
Why: Consulting better I have realized that it was a very important part of their culture and economy, so they could have a broader purpose.


Lore: "Baskets were made by the Cherokee people for a wide variety of reasons and purposes and in many unique shapes and sizes (some Cherokee basket weaves are even waterproof). Baskets used to catch fish, store grain, and carry food and water were often called market baskets. Other baskets were made for clothing storage, ceremonial use, and even games. Weavers have also been known to design specialty baskets like knitting baskets, sewing baskets, hanging baskets, and more."* Cherokee Basket Weaving | Cherokee, NC

NEW TECHS:

Flint corn: The number of warriors and food production increase.
New effects: Excess corn allows for the rise of larger chiefdoms which increases the Cherokee soldier limit by +7, and the Cheokee villager limit by +2. In addition, food crops increase their production by 15%.
Why: Corn seems to be a mainstay of the Cherokee economy, and maize is also a flagship crop of America. I also think that being a minor civilization with only one combat unit available could increase the limit, so it's two birds with one stone.


Lore: "During the Mississippian culture-period in the regional variation known as the South Appalachian Mississippian culture, local women developed a new variety of maize called eastern flint corn, which closely resembled modern corn and produced larger crops.
The successful cultivation of corn surpluses allowed the rise of larger, more complex chiefdoms consisting of several villages and concentrated populations during this period. Corn became celebrated among numerous peoples in religious ceremonies, especially the Green Corn." Cherokee - Wikipedia/ Flint corn - Wikipedia

Cherokee Phoenix: From now on, the Cherokee newspaper will arrive in your city that your citizens can read, giving you experience. By choosing to inform yourself with the "Cherokee Phoenix" newspaper, you will support their cause and receive the newspaper in your metropolis destination.
New Effect: Every time you advance in age and receive a shipment from the metropolis, you will receive the newspaper that your villagers can collect giving you experience ( works like USA and Mexico's XP books).
(When making the improvement, the ages that you have advanced so far will be assumed, delivering the corresponding newspapers).
You will also get +5 experience from trading posts no matter what configuration you are on. For example if I am receiving food I will give you food + 5 experience.
Why: From time to time all civilizations could have the mechanics of other civilizations. For example the Aztecs could have factories and cabins by allying with a specific royal house. XD


Lore: In the mid-1820s the Cherokee tribe was being pressured by the government, and by Georgia in particular, to remove to new lands west of the Mississippi River, or to end their tribal government and surrender control of their traditional territory to the United States (US) government. The General Council of the Cherokee Nation established a newspaper, in collaboration with Samuel Worcester, a missionary, who cast the type for the Cherokee syllabary. The Council selected Elias Boudinot as the first editor.
Cherokee Phoenix - Wikipedia
Similarowl0320
Summary

NEW TECHS

Cherokee Messengers (200f, 200c)​:
New effect: From now on: You'll receive a shipment of a random Politician from your Commerce Age when you age up (units, wagons or crates only). Your very next home city card arrives very fast.
Why: The Cherokee tried their best at trying to have good relationships with European and fought for years in wars, politics, court and socially to take back their lands and rights.
Lore: Cherokee - Wikipedia
Chereokee Counter Rifles (150w, 150c)​:
New effect: All your ranged cavalry and ranged infantry gain +5% ranged damage. Cherokee Rifleman gain +10% instead.
Why: Filler tech. They lack military improvements.