Grenadiers are good units, but I think they require an extra boost to make them a more viable battlefield option.
Below is a grenadier-related proposal from an idea I took from the game StarCraft-2.
In SC-2 there are units that can transmute becoming other units. The purpose of this is to make the base unit more useful throughout the game. There are many examples of this:
The
ravager
is a
zerg
artillery unit evolved from the
roach
, introduced into the
Zerg Swarm
at the eve of the
End War
. (A cockroach transformation)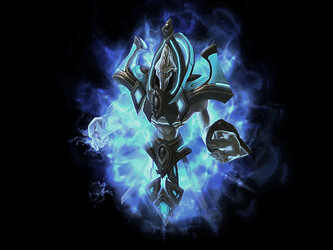 Archons
can be formed by merging any combination of two
high templar
and/or
dark templar
.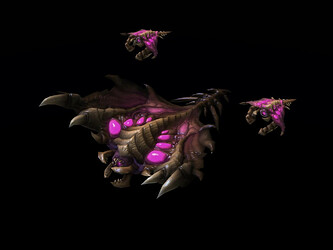 The brood lord was originally morphed from the
corruptor
.
Now, with these mechanics in mind, why not do something similar with grenades(?). They will be musketeers by default, but they could alternate to grenadiers.
We could do the following:
The Grenadier as a trainable unit is removed from the game.

It will now be replaced by a new type of musketeer that takes 2 population. (However the stats will not improve accordingly as a musketeer).

You can toggle between 2 modes (musketeer mode and grenadier mode).

In musketeer mode it will be like a normal musketeer (Tolerance to melee attacks, ranged attack and good melee attack with bonus against cavalry).

In grenadier mode you can throw grenades, but you lose the advantages as a musketeer (You will have projectile tolerance, good ranged attack, but a bad melee attack).
In this forum it is explained that such an idea would be historically feasible: Granadiers didnt actually use granades in open field Very often
In addition to these modifications to the unit, I propose the following:
Now musketeers will be able to slowly convert into grenadiers (Basically they will become the unit proposed above). But quickly if they are near an arsenal or a fort. With an investment of XX in coins. (There will be a button on the musketeer interface).

This ability will only be active if you have built an arsenal. That is to say that it will not be something predetermined.

They will cost 2 population and you can only do it if you have population space.

While transitioning they will not be able to attack from a distance, and their melee attack is greatly reduced. To save the units while this happens you can cancel the transition.

Once the transition is achieved, he will now be a musketeer/grenadier, but the grenadier mode will be a skill that takes a while to recharge, (maybe a minute).

Going from grenadier to musketeer fast, but going from musketeer to grenadier will take a while. (This time is reduced if you are near an armory or a fort.)

Although musketeers will now be able to become this new unit, they will be able to be trained as usual in the artillery foundry and the fort.
In summary, it is basically 2 units in one, you will not necessarily have to build a foundry to obtain this unit and they will be more versatile on the battlefield.
Other suggestions:
Grenade Launchers


It will now be in the Advanced Arsenal as a researchable technology. (At age 3 for civs with default grenadiers, and at age 4 for civs without default grenadiers, since this implies having access to musketeers.)
Incendiary Grenades


In addition to its current benefits, it gives grenadiers a bonus against infantry in general.

This technology is activated with the advanced arsenal for civilizations that do not have this technology by default (for example Germans).