GAME INFORMATION
GAME BUILD

#:

29985
GAME PLATFORM: Steam
OPERATING SYSTEM: Windows 11
ISSUE EXPERIENCED
I completed all the challenges in the "Ageiversary Event". I have unlocked the "Kichiro" skin for a Japanese Explorer, but cannot use it - it is locked to select it.

Build 40 Farms, Fields, Mill or Rice Paddies in any amount of Skirmish or Multiplayer matches.


Hero Skin Unlock – Kichiro
FREQUENCY OF ISSUE
100% of the time / matches I play (ALWAYS)
REPRODUCTION STEPS
Here's the steps to reproduce the issue:
Complete Day 10 during the Ageiversary Event
Have the skin locked for Japanese Explorer "Kichiro"
EXPECTED RESULT
It could be a bug in unlocking the content of that Day 10.
IMAGE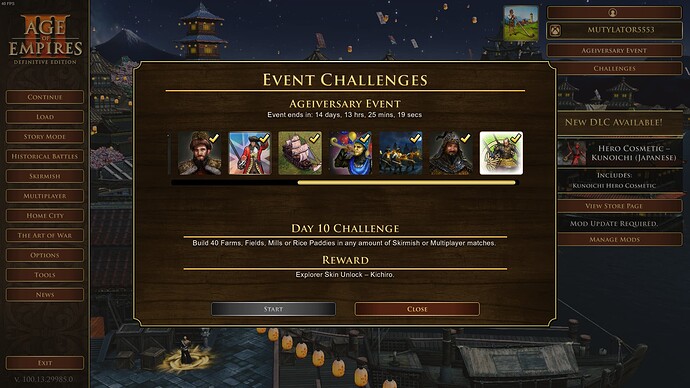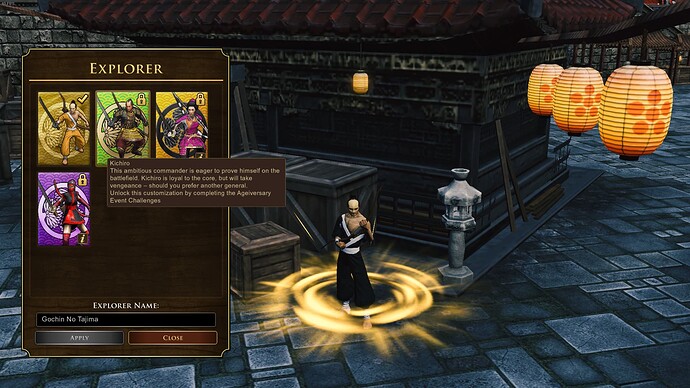 GAME FILES (SAVE / RECORDING)