Hello everyone! This time, I want to share a small concept for a potential future civilization. Considering the development of beekeeping in Spain, why not make it one of their characteristics? Though I haven't spent much time refining the details, as this project is primarily for practice, the idea is to grant Spanish monasteries the opportunity to build special spaces for beehives, to gather honey for sale and consumption as food. And who will be responsible for this honey collection? Of course, the clergy!
First and foremost, I created a model of a honey collector and their workspace in Blender. Then, I transferred the files to Substance Painter and painted the textures there.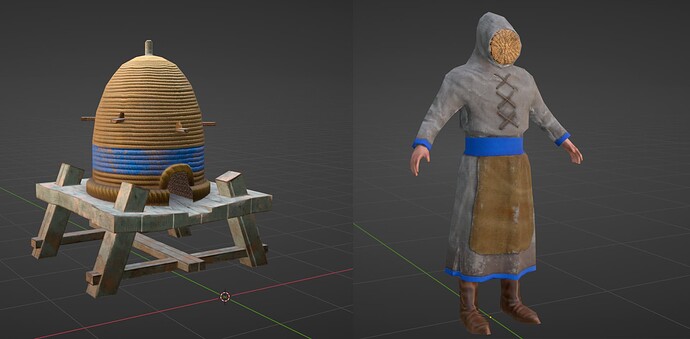 After that, I decided to push further and try my hand at animation. Although I'm not too knowledgeable in this aspect, I recently got acquainted with Cascadeur, a program that greatly simplifies the process by automatically adjusting the bones to a common pose. It's quite convenient, but there's still a lot of work ahead (especially regarding the moonwalk, if I may say so).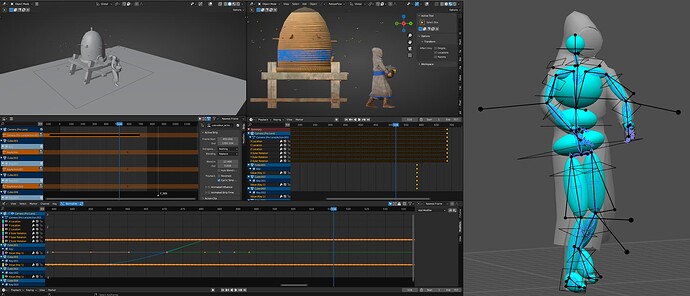 The final stage was putting it all together. Since I don't have the means to insert my work into the Content Creator, I opted for a proven method from a new leaked siege
To do this, I launch the game and record an empty space, like a meadow in this case, using the cheat code "minimally minimal" to hide the entire user interface. Then, I return to Blender, but this time for tracking.
There, I place markers on stationary objects in the frame, usually rocks or buildings, and ensure that they remain consistent throughout the entire video. The program itself positions the camera in space, and it's just a matter of aligning the video clips!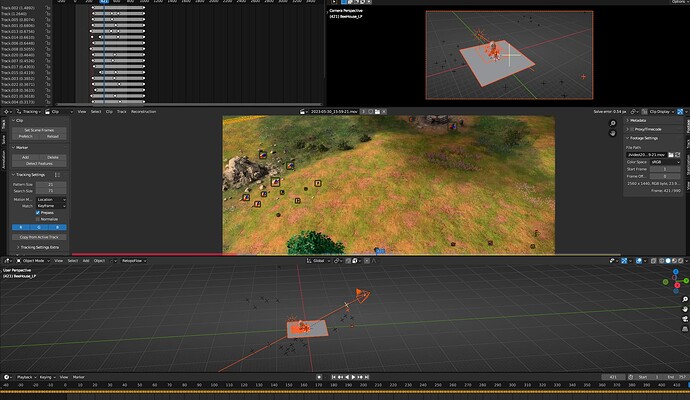 BEES!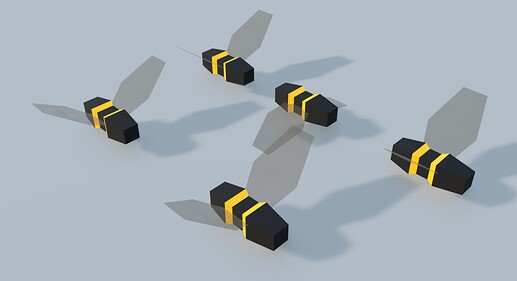 Be sure to check my Springalds skins concept or UI concept
Usually I share my works, memes, and other stuff related to AoE on aoe4 subreddit.