After playing the stress test build for a few hours, I saw zero improvements in the way the game engine handles units going up and down hills. Basically units always lie flat, being fully horizontal no matter the incline. This is especially noticeable in hilly maps and with large siege units which sometimes end up clipping/sinking in the ground or floating in the air.
I had better screenshots showing worse cases than this but got obliterated after Steam removed the beta: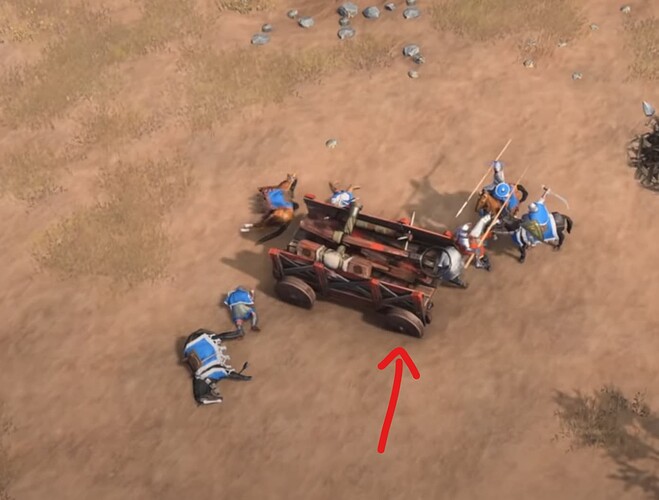 Relic's CoH games do not suffer from this issue so clearly the engine is capable of "tilting/rotating" units front-to-rear and side-to-side. I'm increasingly worried because this video was posted in the official Xbox channel and seems to be an ever newer build and this is still not fixed:
When humans walk up and down an incline, our bodies naturally try to stay upright so this doesn't look that weird, but with siege and cavalry it's a different story. If you have better screenshots or videos showcasing this, please post them. I can't believe a game being developed in 2021 has this "limitation".