Hey all,
Sorry for making another thread so soon after I made the last one but I've made some significant changes to ageofstatistics.com that I was excited to share. In particular the change log for this update is:
Updated most recent period to include matches up to 30th June 2022
Added in new page + outputs for game level statistics (unique players over time, Elo distributions, etc)
Added in new page for comparing civilisation naive win rates across different periods & filters
Added new filters for 900-1100 Elo players
Have applied the "no-civ-pick" derivation directly to all 1v1 leaderboard filters.
Have removed the specific "no-civ-pick" filters as they are now redundant
Have updated the "no-civ-pick" derivation to be based on a rolling window where a match is now removed if any players in the match have picked the same civ for more than 70% of their last 40 games. Matches in which a player has played less than 20 games are not removed.
Any questions / comments / feedback please let me know.
Screenshot of new cross-comparison feature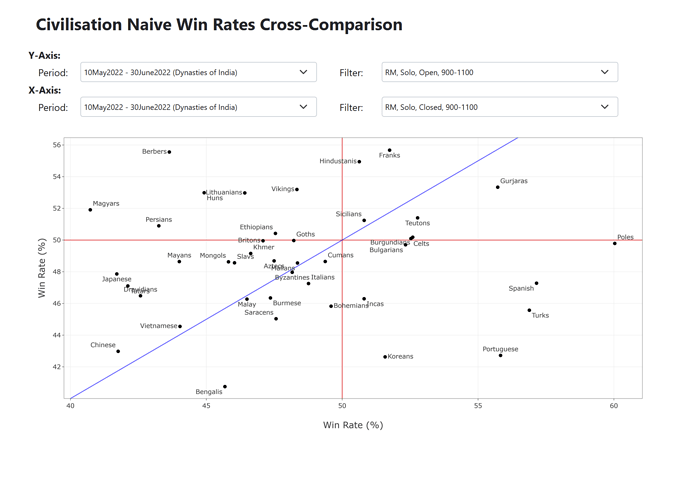 Screenshot of game trends page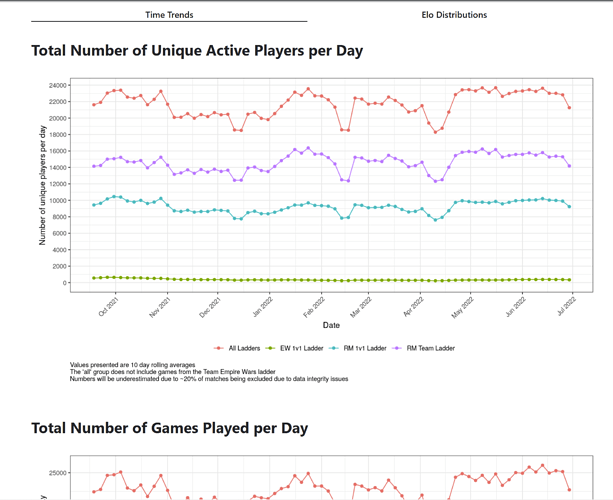 Links