Hi everyone!Recently we have seen discussions on AOE 4 graphics especially the proportion issue. Its quite obvious the community has a strong need for Relic to solve the problem, but the suggestion we currently have seem too much for them to accomplish (redesign all buildings).
Some of my thoughts:
The proportion issue
No one has ever suggested realistic proportions which makes a cathedral occupy half the screen. All we wanted was A PROPER scaling that doesn't generate cognitive dissonance like this.

As ppl have already pointed out, there may be a rush change of design shortly ahead of the launch catering to certain player base, reducing the area covered (of mainly military buildings) from 4x4 to 3x3.
It make sense, considering the building area on most maps is pretty limited, the original size will cause the player to have less military buildings, therefore reducing number of units on the battlefield, slowing down the game.(not good for eSport) However, this caused a much distorted proportion, making the game visually less appealing.
My suggestion is very simple.
Now player can spend another 150 wood (or 300, depending on the building) to upgrade the military building, doubling its production speed and health. This upgrade can happen while production is ongoing.
By these 2 changes I believe we can solve the proportion issue without changing the current eSport-oriented mindset, because from a competitive perspective, playability is unchanged. Area covered is reduced (3x3+3x3=18,4x4=16), and production speed is even increased.
And here are some other tweaks for further enhancement:
Slightly increase the height of the buildings.
Slightly increase the overall size of the buildings without changing the area covered. Currently, some buildings have plenty of empty space within their block.




These are small changes that don't require much effort, but can greatly improve the gaming experience.
Cosmetics
Making games are not charity work, the developer needs a sustainable income source. eSport seems to be a good choice, but it will ultimately create a divide between casual players and pros, as proven by SC2. Here's another proven solution: cosmetics(skin for units, buildings, or even customizable patterns on in-game models). Personally, I would like to see more variety across the battlefield, and the opportunity for this is vast. For people dislike it, just add a switch to turn the cosmetics down, making it totally optional. It will be a win-win for all. Players like me get what we want, game generates revenue, and those don't like won't be affected.
Colors
The color scheme on Chinese buildings look terrible. Not every building has to have a golden roof (I don't know why they are so obsessed with 'readability'. I'm pretty sure a player with functional eyeballs can identify a building or unit even without a golden roof or helmet).
Here are some real-life examples: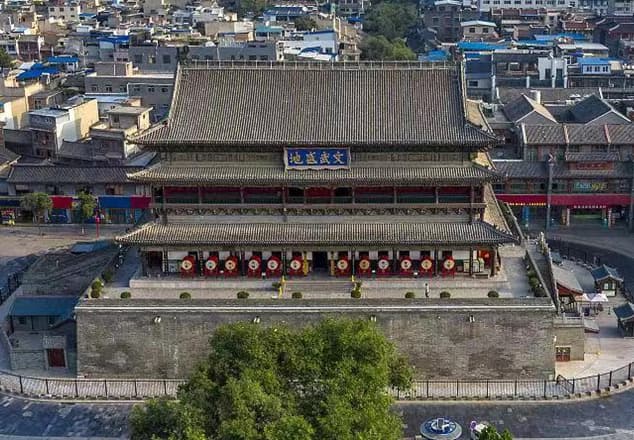 I would suggest to apply a darker color on the rooftop of buildings to make them look better.