Hello,
In the original game we can create custom home cities in the scenario editor.
It was a bit buggy, but it worked (we must changed the city level in the homecity summay option to display cards again after reloading a scenario).
But, in the definitive edition, the level option has disappeared and cards are forever unavailable after reloading the scenario.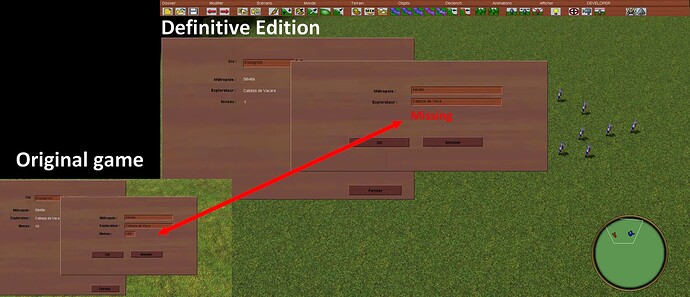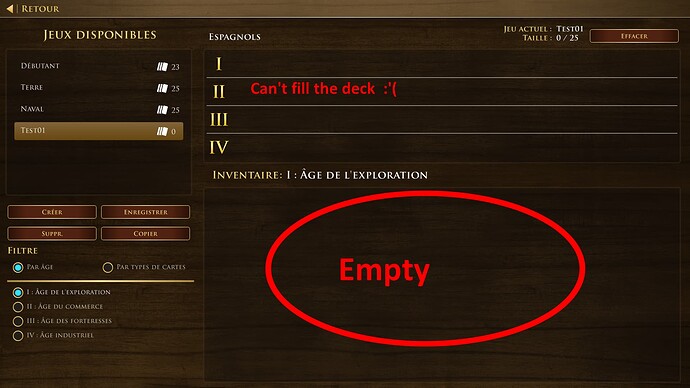 Furthermore, my new empty deck "Test01" is not visible when I test the scenario in skirmish mode. I think there is an additional bug about custom decks.
There are several bug reports about this in the forum:
After reading some topics, I understood that there is a way to create a custom Home City with an xml file.
Does this method still work in the Definitive Edition ?
Is it possible to save this deck in the scenario file as with the Home City editor of the original game ? (The Home City was accessible in multiplayer without having to install an additional .xml file in the game folder.)
I love creating scenarios. But the disappearance of custom decks saddens me. I always have to deactivate the Homecity with a trigger in most scenarios