Hmm , not sure . Maybe they are talented people making games looks nice but they had broke my favorite game (aoe3) , aoe3 DE is a hot mess , the performance is HORRIBLE and the readability + unit models is actually WORSE than aoe4 , you just can't say no , all units in aoe3 are all the same or at least look the same .
Aoe4 Beta actually have better performance BY FAR than aoe3 DE , I had never been disconnected from a match in aoe4 for example.
————
So in conclusion (keep in mind this is my opinion)
Aoe4 : Cartoony graphics combined with realism , Units match with the art style , And it has great performance
Aoe3 DE : Great realistic graphics , units and style doesn't match , Horrible performance
Graphics < Gameplay
Graphics < Performance
Do you know what ? Aoe3DE is like battlefield 5 , the best battlefield looking but the worst in the saga.
————
I actually prefer this :
To this :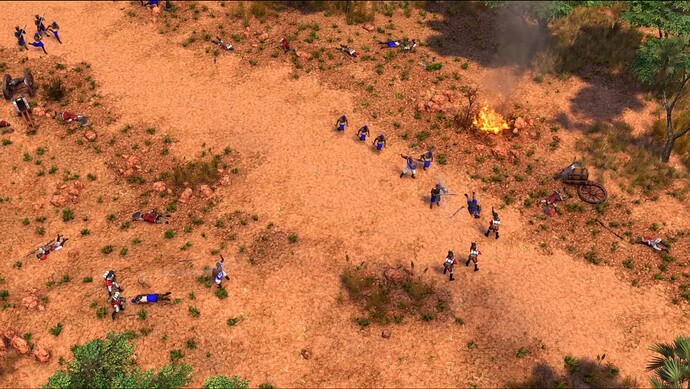 Both images have been taken In the same resolution
See what's missing in the Aoe3 DE right? Colorful Units doesn't match with the realistic style.
Well , that is all
Keep in mind that this is my opinion and I also like aoe3 , not DE , vanilla only.
It was my first aoe game and my favorite on the saga , but I have to admit that aoe4 is way better , that is all lads , have a good day.