It fills me with pity and helplessness to see how they left this game aside, there are more things that can be added without the need for a DLC. I'm still waiting for:
Classic mode for campaign, multiplayer and editor.

The option to be able to change the AI player colors and not just mine. (That in AoE II and III can be done)

Fix FPS drop when zooming out the camera.

Add hotkeys to the technologies, AoE II DE and III DE They also have this feature, you cannot miss something so basic for a DE.

Change the drag system of the camera with Right Click, when you drag the camera in AoE 2 and 3 DE with right click you can keep the mouse still, and move the camera with a slight inertia, in AoE 1 DE it is very rough and you have to move the mouse in addition to not having inertia.

User Icons like AoE II and III DE.

Empire Wars: It will be added to AOE 3 DE, we also need it in AoE 1 DE

New Skirmish maps: The maps in AoE 1 De are very limited, extremely little, they need at least to be tripled and even then they would not reach half of those of AoE 2 and 3.

Add initial resource option in skirmish, either low to infinity.

Fix the "Animated Fog" setting that does not contribute anything, there is no difference between whether it is enabled or disabled, this animated warrior fog is not seen in the least as in AoE 2 DE, the only way to see it is to increase the I shine the game in an exaggerated and ridiculous way.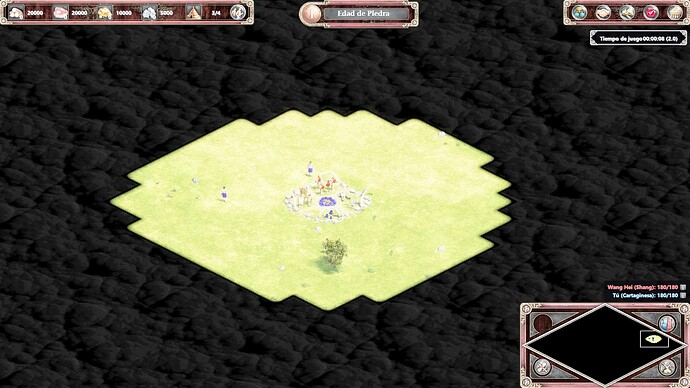 I could continue, but it would be in vain, in short, a pity as I discard this game, I hope if AoM DE becomes reality this does not follow this same path as the 1 DE , I hope that one day they surprise us and bring us some of these things that I have written here.