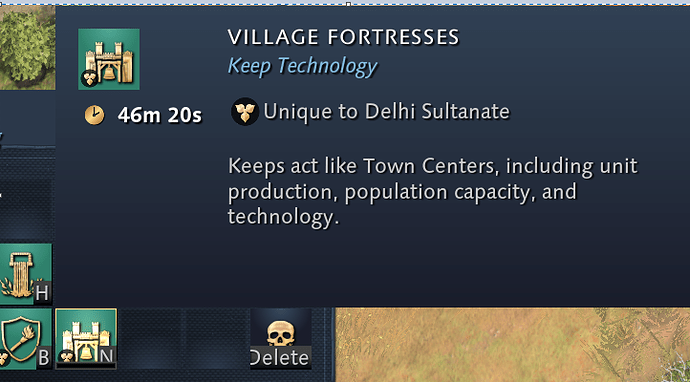 WHAT?
46 MINUTES OF RESEARCH WITH 0 SCHOLARS
(credits : Vari)
BUT WHY? DELHI WASNT OP AND YOU GUYS NERF THEM? but france is BROKEN AS hell and they dont get PATCHED?
WHAT IS HAPPENING? i love this game and i love DELHI but at this point its imposible to have fun with this civ , #BringMeBackDelhi
I do like the new rebalance Delhi has but I don't like that in imperial age it takes x15 times that it was .
My opinion on how this could be fixed .
Early Game
Everything cost 4 minutes to produce early techs but if you have scholars then it took less .
Late Game
All techs last 10 minutes without scholars or even more. Then with scholars maybe last 2 or 3 minutes.
other Delhi Topics:
Fixing Delhi - Age of Empires IV / IV - Discussion - Age of Empires Forum
Patch was overall pretty good, but - Age of Empires IV / IV - Discussion - Age of Empires Forum
(Delhi Sacred Site nerf)
Make Delhi Sultanate playable again... Don't put it to alt-F tier)
Please Rework the Delhi civ bonus
Delhi patch bugs/opinions