Mosquito Coast
The Mosquito Coast is about as harsh as it sounds. Swampy terrain that can't be built on surrounds your starting location and pirates guard their smuggling routes along the coast. Dense forests and hostile treasures fill the interior.
Settlements - Maya, Zapotec, Maroons
Trade Route - Capturable but guarded by pirates. The island tradepost could even be guarded by a ship.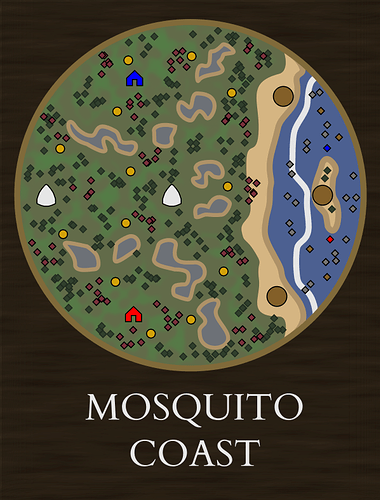 Mosquito Coast LOST
A LOST version of this map would be an excellent historical reference to the tragedy of the Poyais Scheme. Many treasures of trapped settlers could portray the doomed colonists.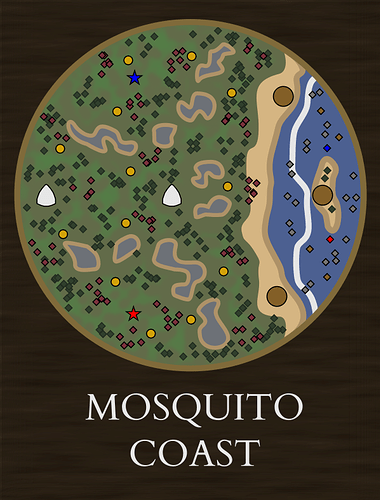 Location
Rather than a territory of its own, the eastern coastline of Panama and Yucatan would be illuminated when Mosquito Coast is loading.