Antilles
Immense riches can be made from the plantations of the West Indian Archipelago. These islands are worth much more than a few acres of snow. The multitude of islands provides a haven for pirates and smugglers who will need to be suppressed to gain full control of the region's trade.
Settlements - Caribs, Maroons
Trade Route - Sea route down the center. Capturable route around periphery guarded by pirates
Features - Separate starting islands connected by a chokepoint of shallows enabling land invasions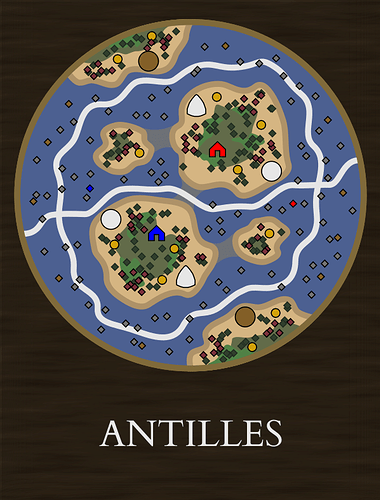 With a submerged but crossable land connection, this map could still be played without taking water, eliminating one of the disliked parts of Caribbean. It would also introduce water trade routes and capturable routes to maps of the Americas.
This map could be further improved with the ability of small boats to cross shallow water and travel between the islands more easily.
Alternate Forms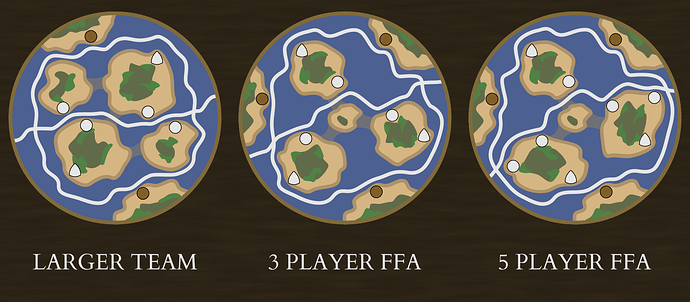 Secondary islands enlarged to accommodate more players. Could have more islands chained to the starting 4 for 3vs3 or 4vs4 configurations.
A small central island with larger islands extending as spokes would provide a more fair start for odd number FFAs.
Location
More Maps