Expanding into the Polynesia region could bring a world of fun and unique content to the game. New civilizations like the Maori and Hawaiians whose societies were transformed by the arrival of European explorers would be great additions. This content would require the addition of several new maps to represent the region. I propose the following maps for their inclusion: Hawaii, Atolls, Polynesia, Aotearoa, Southern Alps, and Rapa Nui.
Settlements
Tapu Mare
All of these maps could be covered by a Polynesian holy site based on the Tapu religion/code of conduct. Further details can be found here:
Jesuit Mission
Chistian missionaries were active in Polynesia so Jesuit missions could also appear on these maps.
Trade Routes
Trade routes in Polynesian maps could start as an outrigger canoe, progress to a larger double hulled Polynesian canoe, and end with a large European whaling ship.
Food & Fauna
The lack of large land animals on remote Pacific isles makes selecting food sources tricky. However, there is still a selection of huntables could be found on the various maps.
Moa were the giant flightless birds that inhabited New Zealand before they were hunted to extinction by the Maori. The official date of their extinction is ~1445, but there were reports of sightings well into the 1800s on the South Island. Since there are so few potential large animals for these maps, I think it would be appropriate to have them appear on maps of all of New Zealand.
The next biggest land animal in New Zealand it the Takahe. They are only about chicken sized, and small hunts are somewhat difficult to see and select so they aren't an ideal hunt.
Are also chicken sized birds found across Oceania so they could feature in Australia and New Guinea too. Their smaller size makes them less ideal as a hunt.
Seals
Semiaquatic animals like seals could appear near the shores of many of these maps to make up for the lack of land animals. Monk seals inhabit Hawaii, leopard seals appear in New Zealand and Rapa Nui, and fur seals and elephant seals live in New Zealand. Seals could also appear in other regions such as arctic maps.
Sea Turtles
Another semiaquatic animal that could appear on most maps is the sea turtle. For some regions like Rapa Nui, this is the only large animal that appears there semi-regularly.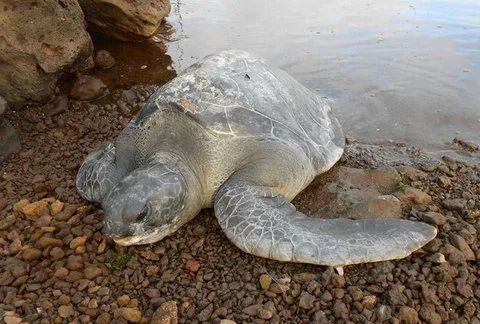 Coconut crabs are large terrestrial arthropods that can grow up to a meter wide. As well as Polynesian regions, they could also appear on maps like Indonesia, Philippines, and Moluccas.
As they settled remote islands, the Polynesians brought pigs with them as livestock. Pigs did not reach New Zealand or Easter Island until Europeans brought them, but in the case of Easter Island, I think they could still be present as hunts since there are no other large land animals.
Treasures
Similar to huntables, a lack of large land animals limits the wildlife that can be guardians. Despite this, there is new and existing wildlife that can act as guardians alongside various Polynesian warriors.

Believe it or not, this is already in the game. I'm not sure what species it is supposed to be, but it could definitely pass as a Fiordland penguin.
The habitat of saltwater crocodiles extends all the way to Fiji. There are even crocodile inspired legends in New Zealand.
The Polynesians brought their dogs to nearly every island they reached. Although they were of medium size, they must have been formidable enough to inspire legends of man eating dogs
Wild Boar
As stated previously, the Polynesians brought pigs with them to many of the islands they colonized. Some escaping and going feral is likely.
Polynesian Warriors
The Polynesian weapons and Melaneisan weapons not represnted by major or minor civilizations should appear as the arms of treasure guardians. Their weapons consisted of various types of clubs, spears, throwing clubs and axes, slings, and bows (more common in Melanesia).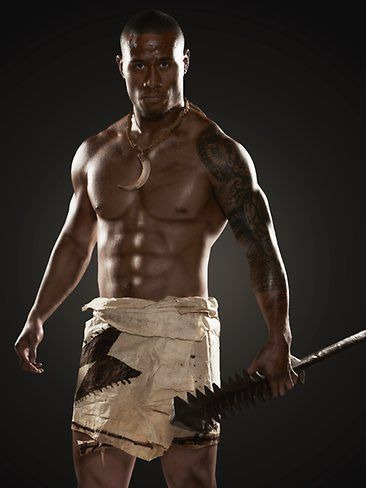 A Polynesian warrior/performer that deals siege damage similar to the European Witch Hunter and Inquisitor units.
On Easter Island, there was a competition where two men swam a race to retrieve an egg from an outlying island and the winner of this was the bird man. It could be something like a beefed up Eagel Scout.
Water Treasures
Water treasures of all kinds should be abundant on all Polynesian maps. Some maps could have hero type ships to facilitate collecting these treasures.
Other Treasures
Mercenaries
Mercenaries aren't map dependant, but these guys are too awesome to restrict to just being treasure guardians. The warriors of Kiribati engaged in ritual fighting with multi-prong sharktooth swords, coconut fiber armour, and porcupine fish helmets. These units could act as slow but powerful heavy infantry whose spiky armour inflicts damage on any unit that attacks them in melee.
Mines
Several new types of mines would be fitting for Polynesian regions as well as elsewhere.
Jade - Found in New Zealand and in Chinese maps
Guano - Found in Polynesia, South American islands, and cave based maps
Coral - A good fit for shallow islands
Maps
Despite being primarily tiny islands dotting the Pacific, most of these maps are hybrid water-land maps, not full water maps. Fully water maps aren't really that fun with the current mechanics of water gameplay, and the AI can't handle them so I tried to avoid them in my designs.
Aotearoa & Southern Alps
These maps mimic the geography of New Zealand as shown below. Aotearoa would play like a standard hybrid map, while in the Southern Alps, players would only be connected by a small chokepoint that is easily blocked to encourage taking the water to get around.

Atolls
There are many atolls found throughout the world. To give this map a bit more of a Polynesian flair, I incorporated the hook of Maui into the shape of the islands. The shapes of this map are more complicated than most, but I think it would still be doable if the terrain is generated in the right order.
Rapa Nui
The inhabitants of Rapa Nui (Easter Island) cut down all the island's trees in their quest to construct Moai statues.
To represent this, the map has no trees. Instead, players have to caputre Moai statues that grant a trickle wood.
The inspiration for this map is the Easter Island map from Wars of Liberty:
Hawaii
Lava flows separate regions on the main island. The lava is cooled enough for units to attempt to cross, but still hot enough to inflict burning damage on those who linger. Buildings can not be placed on or near the lava. This map could also come in variants where the eruption is lesser, with only some or none of the lava flows present.
The concept of lava flows could also be implemented in the planned Iceland map that can be seen in the top left corner of this map:

The inspiration for this map is the Hawaii map from Wars of Liberty:
Random Maps/New | Age of Empires III: Wars of Liberty Wiki | Fandom.
Polynesia
In configurations with 2-3 players, the smaller starting islands are partially connected by shallows. With more players, each island is separated.
Each player starts with an invincible Explorer Canoe that would respawn (after a delay) at the water shipment point. This could be a double outrigger canoe to distinguish from the boats of a Polynesian alliance. Having a hero type ship that can respawn would make water treasures a lot more accessible and enjoyable to collect.