These cards could be modifications of some cards or they could be cards that would be present in other civilizations, but that would be new for some. Basically they would be "homologous" (so to speak).
---
1. Shipment of fishing boats for civilizations that do not have them:
Europeans, Africans, Americans, Incas and Indians should have them.
A shipment of fishing boats at age 1 for a more viable opening of the sea. The Asians already have this and also the pre-Columbian civilizations of TWC. (Except India, but they can do it with the Portuguese ally, but it would be fair that they also have it on their cards)
2. Shipment of 1000 - 1200 infinite wood for all civilizations:
Although some see a balance problem with this in NR mode, I don't see it because it is a metropolis send after all, and if you send this, it means that you did not send 'infinite native allies'.
Another way I have thought of is that infinite shipments of age 1 (300 food / wood / gold) improve their quantity with each advance of age. For example:
Age 1 -300
Age 2 -300 (to avoid abuse by the Spanish logistician)
Age 3 -500
Age 4 -1000
Age 5 -1200
This would remove the need to put infinite cards in other ages and make sending infinite resources from age 1 more useful.
3. Advanced dock delivers a dock cart:



This would give a better viability to this card, since apart from improving the dock, it doesn't really do much else. So I propose that in addition to the current benefits, send a dock wagon and increase the resistance points by 15-20%.
4. Shipment of church / mosque / monastery:
Send a church wagon and also absorb the hero upgrade that allows them to have a scout dog, or the Indians to train tigers. This is one way I propose to make hero upgrades workable. This would be useful on maps where there are good treasures such as yukon, yucatan, araucania or great plains. Now instead of being a separate shipment, it will be enabled in the church at a cheap price, since the shipment alone does not seem like a very good investment.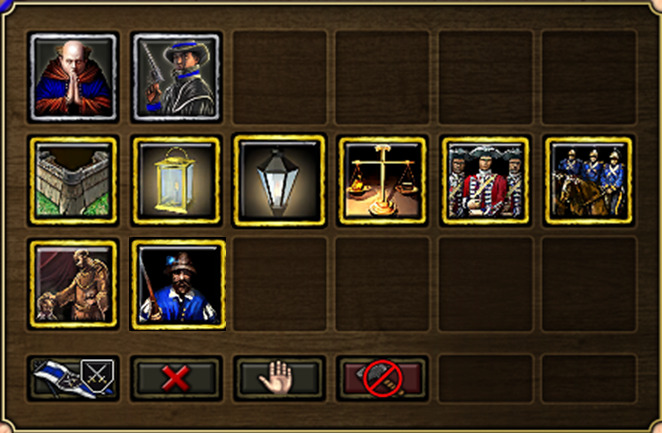 5. Shipments of infinite natives for civilizations that do not have them yet:
Germans and Ottomans for example lacked infinite natives. But for example the Swedes and the British can send Cherokee allies. It would be fair for others to be able to do it too. There are even civilizations that have access to 2 shipments of this type.
6. Advanced Market Shipping:



In addition to its current benefits, it makes trade routes grant + 10-15% resources. This card is not really very useful, so it could do more.
Just as the advanced arsenal provides more military upgrades, the advanced market would provide 4 additional economic upgrades available for the age of fortresses, converting 4 cards into upgrades: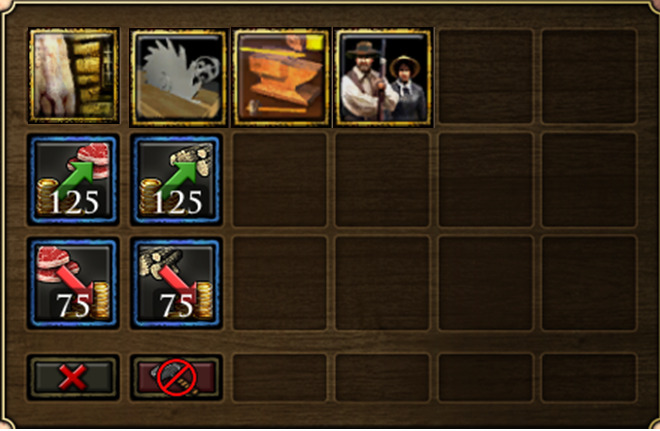 After investigating 'traps', enable the 'furrier' upgrade.
After investigating 'circular saw', enable the 'sawmills' upgrade.
After investigating 'amalgamation', enable the 'hardware store' upgrade
After investigating 'blunderbuss', enable the 'pioneers' upgrade
I think this would be useful for supremacy, since supremacy focuses more on natural resources, but shipments from the metropolis tend to be villagers, supplies, and troops more than anything else. They will still require a card and would improve the card itself. It would also give an improvement in the collection of berries that you rarely see used.
More details on how this card could be more useful: Rework to the markets
7. Expand the shipping options for mercenarios and / or outlaws:
Now that there is so much diversity of this type of units, many civilizations could have shipments of African mercenaries, such as Spain, Portuguese, British, Ottomans, Indians and surely many more.
For example the Ottomans could have access to Kanuri Guard (if historically correct), the Portuguese to Cannoneer, etc. They could be limited in early ages, and infinite in industrial.
It also includes mercenary ships. (Some infinities)
8. The sending of forts also enables its possible reconstruction:
Only sending a fort at age 4 enables this ability, but I think sending a letter at age 3 should enable it. Also the politician 'the logistician' of the 4 years should make possible its reconstruction.
I would prefer that they were wagons enabled in the urban center, since they are built faster.
9. Make reusable cards that exchange a total of resources, for a total of another. Why should the Incas be the only ones?


10. The 'Admiralty' card now reduces shipbuilding time and ship shipments from the metropolis arrive faster. Instead of making upgrades cheaper, it makes boats cheaper by 10-15%.

I think that this way the card would be more viable.
Move to age 3.
11. Move some cards to other ages to alleviate the stresses in the age 2 slots.
There are many important cards at age 2, but they don't need to be there. This layout would help games in 'treaty' mode, as many times you have to discard some cards just for this reason.


Extended fortifications: Move to age 1, I see no problem with that.


Battlefield construction: Move at age 3-4, since its use is for more advanced games.
Plantation and mill improvements:
Why are there so many at age 2? The mills cards can be moved at age 3, and the plantations cards at age 4. In supremacy, 'Royal mint' and 'refrigeration' are usually used, since they improve the collection of many sources. Other cards only improve specific crops.